Posted by FreshBros on Jan 17th 2023
---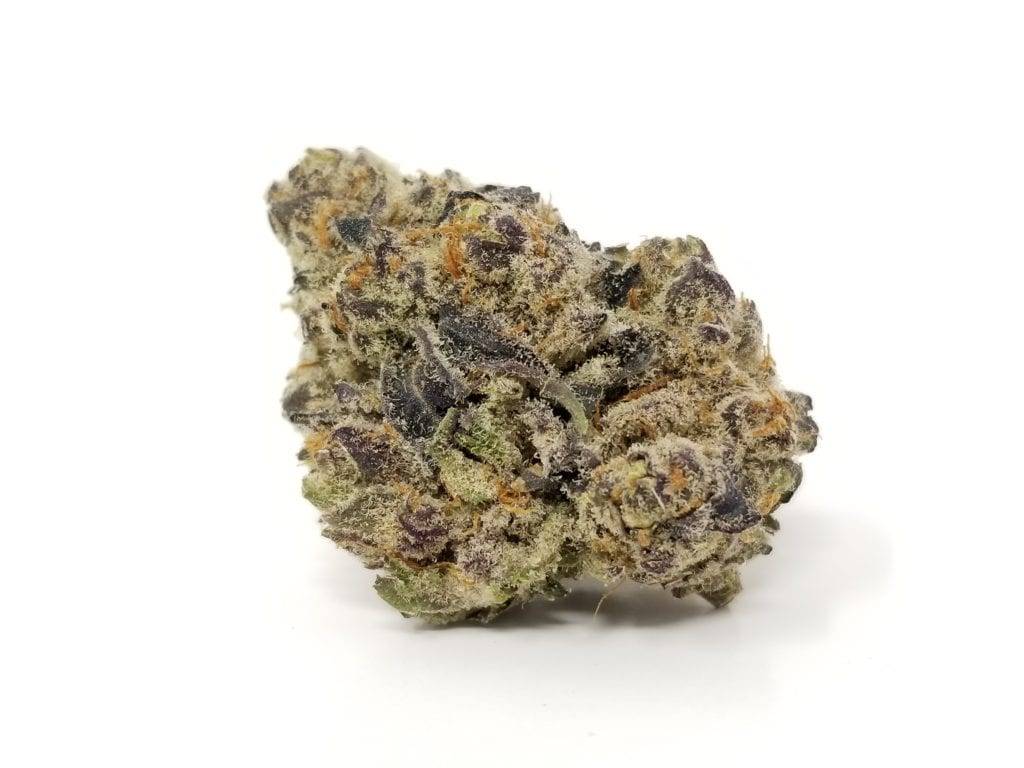 ---
The Mimosa weed strain- just as its name sounds sweet so does its cocktail-like scent. This of course is not surprising because it has one of the best parental origins. Mimosa, is known for its empowering highness and hunger strike, which is an aftermath of its use.
Mimosa Strain's Side Effects

Keep reading below to learn more about the Mimosa Weed Strain or to explore new strains.
GET THE MOST POPULAR STRAINS DELIVERED TO YOU IN JUST 2 DAYS
Mimosa is Used to Help With
"The Mimosa is Used to Help With" information is sourced from user reviews and should not be used as medical advice. Seek professional help before using cannabis for a medical condition.
Mimosa Strain's Potential Medical Benefits

May reduce pain arising from Multiple Sclerosis
There have been reports among Vapers that after taking the weed strain they were relieved of pain from Multiple Sclerosis. This may be attributed to the presence of Beta-caryophyllene in the strain.
May reduce pain arising from Muscle spasms
A lot of people who take this strain have reported that it was capable of serving as a pain relief for muscle spasms.
May serve as a mood elevator
Mimosa weed contains both Limonene and Linalool. They are both believed to be mood elevators according to research by biochemists.
Flavor Profile and Aromas
Mimosa's terpene profile offers citrus fruits mixed with earthy tones, making it a rich and refreshing flavor bomb that is ideal for smoking, vaping, and adding to cooking recipes.
What does the Mimosa Marijuana Strain Feel and Taste Like?
Mimosa is known as a cannabis flavor bomb. It is more of a case of beauty meeting taste.
According to popular opinion, it is by far one of the most appealing varieties of Cannabis in existence. Imagine her dense, frosty buds display patches of dark purple and dark green, along with splashes of orange pistils, a beauty to behold.
The combination of Clementine and Purple punch must have been the best thought idea to date. This variety has inherited its looks from its impressive parent strains, Purple Punch and Clementine. Breeders crossed these strains to create balanced psychoactive effects and fruity flavors.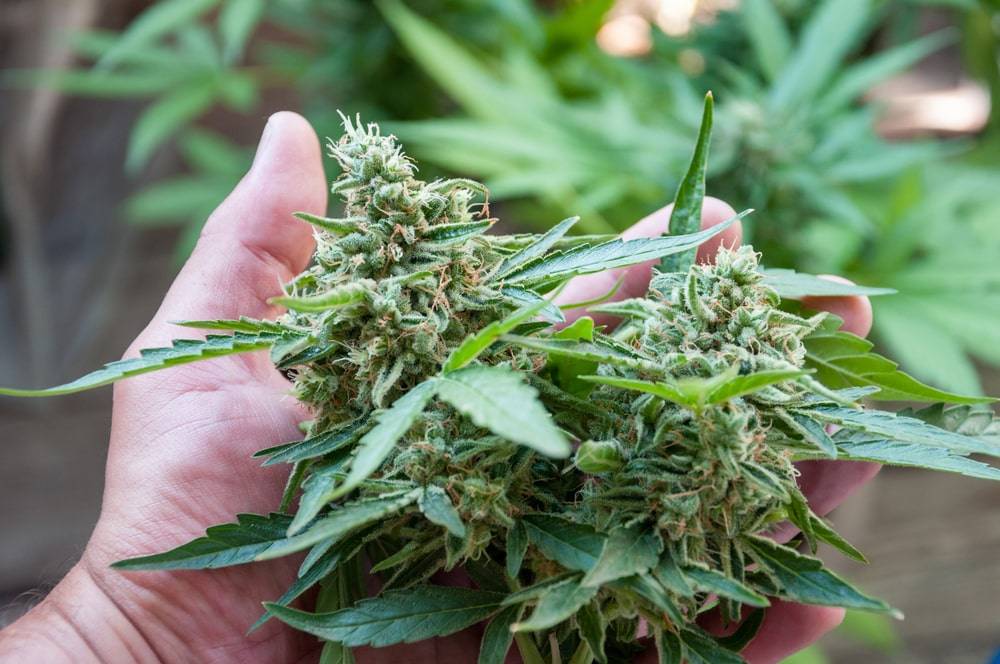 Mimosa Strain Origins and Information

Mimosa is the offspring of a genetic reaction of two parental bodies- Clementine and Purple Punch. It has an Indica and Sativa percentage of 70% and 30% respectively.
Right from when it made its entry into the Cannabis market in 2017, it has been one of the most favored choices by most vapers because of its high THC content.
What does the Mimosa Strain Look Like?

Mimosa has proven that it is not just pretty in appearance, it has an intense effect that transcends its prettiness. All thanks to its parent strains which are known for their strong effects and enticing smell.
One of its parents, Clementine is known for its delicious citrusy orange aromas and flavors while the other, Purple Punch, is known for its fruit punch, skittles, and grape sour taste.
It is quite easy to identify this strain because of its distinct dense coating of large cone-shaped buds covered in milky-white trichomes. If you look at the thick coating, you can see strains of purple colors. It has bright orange pistils and wintergreen calyxes that are present around the leaves.
How do you grow the Mimosa Strain?

How Do You Grow the Mimosa Cannabis Strain?
Do you like the characteristics of this variety? So why not throw a few seeds into the ground?
Indoors, this strain reaches her maximum height at around 80cm and produces rewarding yields of around 400g/m². It has a flowering period of 9-10 weeks.
If you prefer to grow outdoors, your plants can reach a height of 1m and produce yields of 550g each, around mid-October.
Enjoy Premium Delta 8 THC Products Delivered Right to Your Doorstep
It is no surprise that Mimosa is getting the attention it got and still has in the Cannabis world. The Mimosa strain has both recreational and medical values.
One important thing to put into consideration is its THC. If you are thinking of trying out weed for the first time, it is not a good option.
GET ALL THE INGREDIENTS YOU NEED AT AN AFFORABLE PRICE

Explore other Cannabis Strains