Posted by FreshBros on Jan 21st 2023
Granddaddy Purple Strain Review
---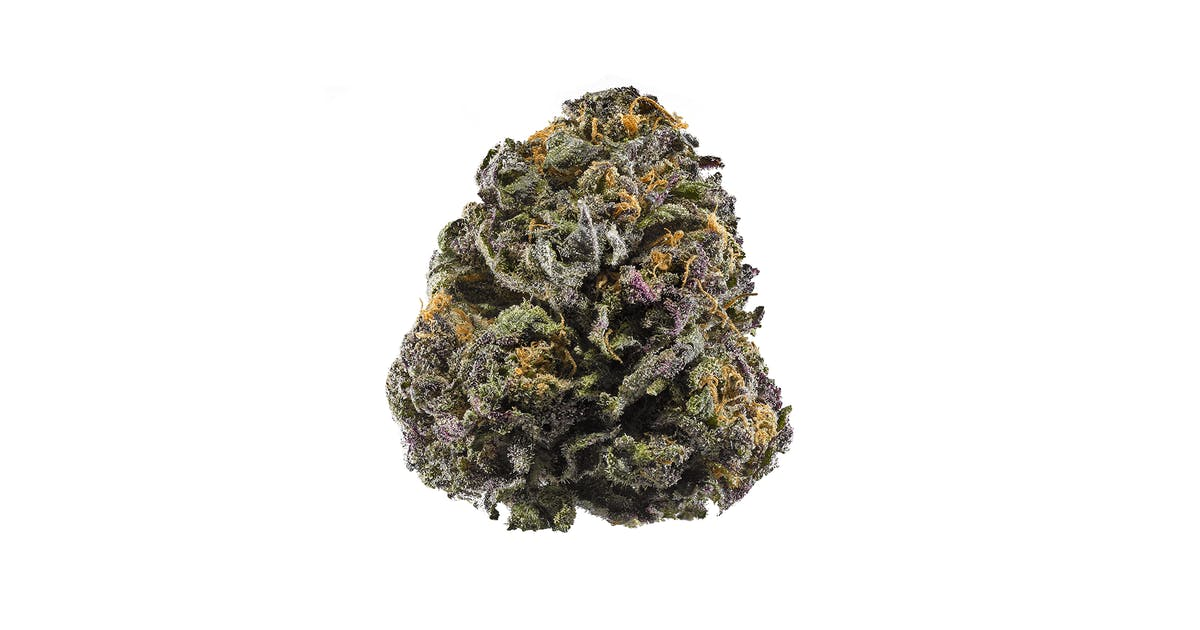 Granddaddy Purple's Effects

Granddaddy Purple's Side Effects

In this article, you'll get to know about the Granddaddy Purple strain, what makes it endearing, its benefits, properties and how to grow the strain. Keep reading to know more.
GET THE MOST POPULAR STRAINS DELIVERED TO YOU IN JUST 2 DAYS
Granddaddy Purple is Used to Help With

"The Grand Daddy Purple is Used to Help With" information is sourced from user reviews and should not be used as medical advice.
Seek professional help before using cannabis for a medical condition.
Granddaddy Purple's Potential Medical Benefits

The truth is that Granddaddy Purple was originally cultivated for medical purposes in California and so it packs lots of healing effects.
Granddaddy Purple is used for both physical and mental ailments. It is mostly utilized for numbing pain especially for patients suffering from chronic pain which can be very discomforting.
Furthermore, this plant can be used to relieve lack of appetite, depression, insomnia, anxiety, and stress. An amount larger than the normal dose of this cannabis may be used in order to feel the full medical benefits of this plant.
Grand daddy Purp: Flavor Profile and Aromas
What does the Granddaddy Purple Strain Smell Like?
Granddaddy Purple deriva its aroma from its parent strain; the Purple Urkle while it gets its thick flower structure from its other parent strain; Big Bud.
The Granddaddy Purple strain has become one of the biggest household names in California among stoners due to the effects that many consumers derive from it. Although mainly indica, the Granddaddy Purple has few mixed genes of Sativa.
What Does The Granddaddy Purple Strain Feel And Taste Like?
The Effects of the Granddaddy Purple strain on the body is mind-blowing and possibly overwhelming but in a very positive way.
At first, your body starts to experience a form of relaxation that might make you sink into the nearest chair you can find around, and if you can manage, you might be able to carry yourself to your bed. You might probably begin to feel our own weight - as if you've suddenly become twice your size.
Granddaddy Purple gives you some of the typical stoner effects that are so widely discussed, with time you begin to feel couch-locked which is an amazing effect if your aik of consuming the Granddaddy Purple was so that you could get some sleep.
The relaxation you feel will become so deep that you might sleep for very long hours. This is however normal because the Granddaddy Purple acts as a natural sedative. It is best to take this marijuana late in the evening or at night, taking it in the morning will end up making you dull for the whole day.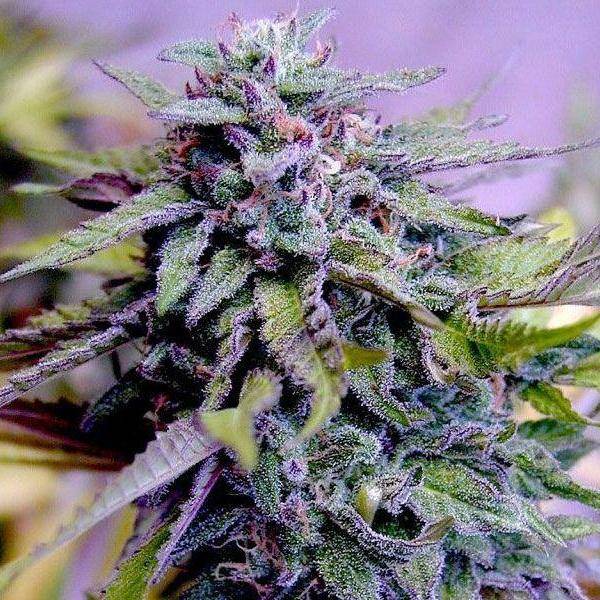 Granddaddy Purple Origins and Information

The Granddaddy Purple strain is a cross breed of Big Bud and Purple Urkle. It was first introduced into the medical scene of California by Ken Estes known as the "Medicine Man". Efforts were made to expose the "black magic" of this strain to the world in 2003 and since then, it has become very popular.
Currently, Granddaddy Purple is not only one of California's favorite strains but also a global cannabis icon.
What does the Granddaddy Purple Strain Look Like?
The appearance of the Granddaddy Purple is gorgeous. It has dense, massive buds, vibrant purple hints, and bright green leaves that blend together and give the flowers energy.
The yellow-orange pistils curve and twist between the leaves, topped off with a thick layer that makes it appear fresh. The Granddaddy Purple strain is a beauty to behold.
How do you grow the Granddaddy Purple Strain?
How To Grow The Granddaddy Purple Strain
Growing Granddaddy Purple is not an easy task, especially for beginners with little experience.
A lot of care is given to humidity levels when it comes to GDP, and as such, it represents the primary challenge to GDP. A 50% humidity level requirement is needed. However, this factor represents the difficult aspect of growing a GDP, as the growing process usually requires low maintenance because it can withstand diseases, pests, mold and powdery mildew.
GDP requires maximum ventilation to be at its most thriving, and this is something that should be noteworthy in deciding to grow it indoors or outdoors. The crop's features make it possible for it to grow indoors as it contains a short and densely bushy stature and is of the indica variety, and when considering growing it outdoors, climate conditions must be warm and sunny. This makes it possible for a mid-October harvest.
Eight to eleven weeks is the usual period for flowering time for GDP. If you consider growing a high-yielding Indica, then you should consider size yields of around 19 ounces per plant outdoors, and 17 ounces per meter squared indoors.
Enjoy Premium Delta 8 THC Products Delivered Right to Your Doorstep
Grand Daddy Purple Strain Summary
If you're looking for relief from insomnia, stress, depression, pain, and lack of appetite, Granddaddy Purple might just be the marijuana strain you need. It has a combination of heavy sedative effects and cerebral lifting effects, something that can be described as the perfect high for you.
GET ALL THE INGREDIENTS YOU NEED AT AN AFFORABLE PRICE