Posted by FreshBros on Jan 21st 2023
GMO Cookies Strain Review
---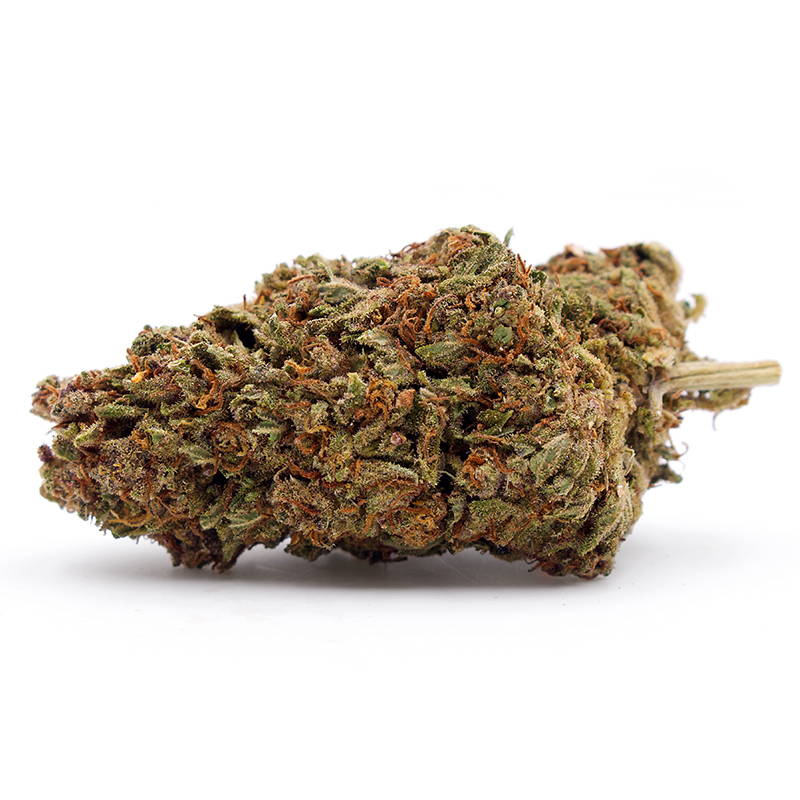 ---
GMO cookies are also called Garlic Cookies because of their strong garlic odor. Infact, many dispensaries prefer to use the name "Garlic Cookies". The effects of the GMO cookie strain is very similar to that of its parent strains just like anyone would first expect.
GMO Cookie Strain's Effects
GMO Cookies' Side Effects
Keep reading to find out everything there is to know about the GMO Cookie strain, its benefits, properties, THC content, and propagation methods.
GET THE MOST POPULAR STRAINS DELIVERED TO YOU IN JUST 2 DAYS
GMO Cookie is Used to Help With

"The GMO Cookie is Used to Help With" information is sourced from user reviews and should not be used as medical advice. Seek professional help before using cannabis for a medical condition.
GMO Cookie's Potential Medical Benefits

GMO Cookie strain is famous for its uses in easing mental negativity and mood traumas. Part of these includes; anxiety, stress, and depression. It is also an effective pain reliever, helping the body relieve both mental and physical pain.
Additionally, GMO Cookies strain lifts your mood and helps you overcome mental and creative blocks. Of course, the creativity aspect is not obvious until you have been relieved of the high.
This strain is also effective for dealing with medical treatment related effects, for instance it helps patients undergoing cancer treatments deal with chemotherapy and also rest their bodies at the end of the day.
What does the GMO Cookies Taste Like?
Once you start to smoke the GMO Cookie, you will discover that it has a really strange flavor. You might be surprised to find out how strong the garlic aroma of this weed is. It also has a strong coffee flavor attached to it, a flavor that makes you feel like you're drinking actual coffee.
The GMO Cookies Weed Experience
Just as it is with many indica dominant hybrid strains, GMO Cookies tends to provide a more relaxing effect. After the first puff, you begin to experience deep feelings of relaxation coursing through your body. This feeling then settles throughout your body a few moments after, leaving you in a chilled, relaxed, psychedelic state.
Although most indica heavy strains boast of relaxing effects, only few match up to that of the GMO Cookie strain. This is because what it offers is beyond that of a relaxed feeling, but also mental contentment. Furthermore, the high of this strain can last for long hours, with the consumer feeling its effects again and again.
What's more enjoyable is that you would not find yourself falling asleep or losing consciousness in any way all through the high. What you will feel is just relaxation. It is only at the very end of the high that you will feel like laying your head and keeping your eyes closed, a feeling that occurs hours after you have smoked this marijuana.
This strain is best for chilling out after a tiring day. It has sedative effects but not exactly what you can call a couch-lock.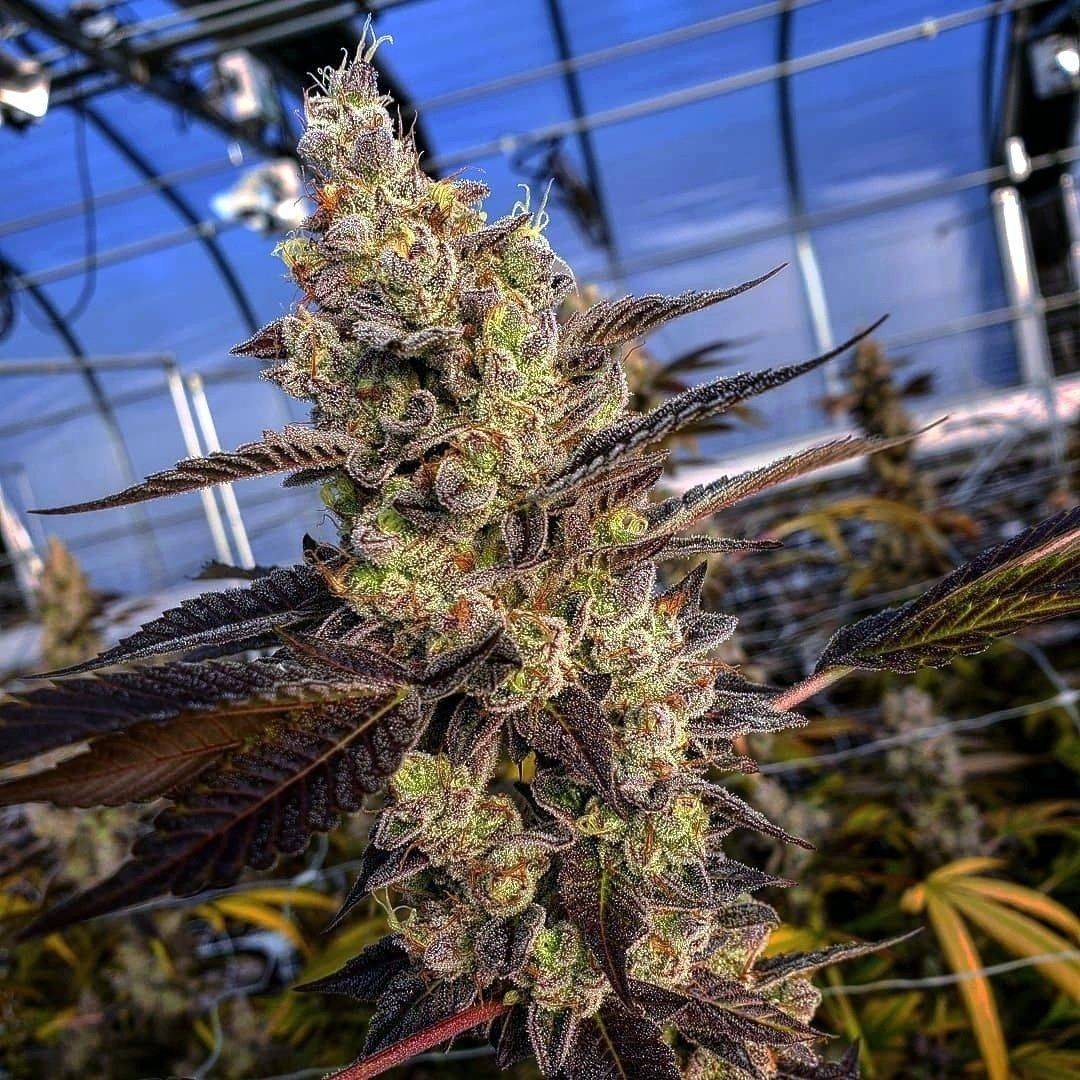 GMO Cookies Origins and Information
This strain was created by Divine Genetics and it's named GMO due to the effort put into growing its unique properties. Additionally, it is a hybrid of Girl Scout Cookies and Chemdawg which explains some of the characteristics of this strain.
What does the GMO Cookie Strain Look Like?

One major interesting fact about this strain is that it doesn't appear to resemble an indica at all, it mostly looks like that of a Sativa despite being indica-dominant.
Its buds are colored green and elongated in shape with big wide trichomes. It also has orange pistils which are mixed with thick trichomes giving it its own unique flavor and smell.
How do you grow the GMO Cookies Strain?
How To Grow The GMO Cookie Strain
There are a variety of seeds available to grow the GMO Cookie. However, the most viable option is to find another grower and get a cutting of their GMO cookie plant to make it easier for you to grow.
You can cultivate this cookie indoor or outdoors, the right temperature is simply what is important. Cold climates are not too good for the yield of GMO cookies even though their colors come out pretty cool. For the best result, cultivate indoors with continuous heat and light. Regular topping for this strain is also important during cultivation so the plant does not overbalance itself.
Furthermore, ensure you cut the bottom leaves of the plant as soon as you notice that they are overshadowed, as this will help the plant grow better.
Enjoy Premium Delta 8 THC Products Delivered Right to Your Doorstep
GMO Cookies Strain Summary

The GMO cookie strain was crossed from the Girl Scout Cookie Strain and if you're familiar with all that the girl scout cookie strain has to offer, you should wonder only little about all that the GMO has to offer too.
However, the GMO cookie strain despite being crossed from the GSC still has its own uniqueness to offer its consumers. This strain is a favorite strain to lots of people but for totally unique reasons.
GMO Cookie strain is famous for its uses in easing mental negativity and mood traumas. Part of these includes; anxiety, stress, and depression. It is also an effective pain reliever, helping the body relieve both mental and physical pain.
GET ALL THE INGREDIENTS YOU NEED AT AN AFFORABLE PRICE

Explore other Cannabis Strains